BOARDS, BUOYANCY AIDS, WETSUITS.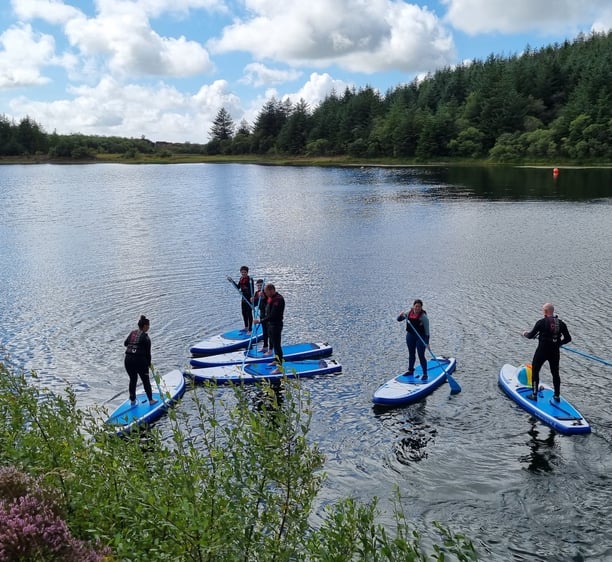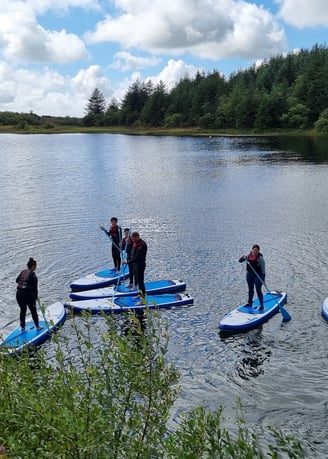 Done a bit of paddle boarding? Feel confident out on the water on your own? Don't fancy taking everything with you on holiday?
We use Sandbank SUP Style inflatable boards. 10'8", 34" wide and capable of carrying up to 140kg.
Stable and buoyant all round iSUP's.
Board, paddle, leash and Buoyancy aids included. Wetsuits extra. We only use winter wetsuits, to keep everyone comfortable, whatever the weather.
EVERYTHING YOU NEED, ANYTIME OF YEAR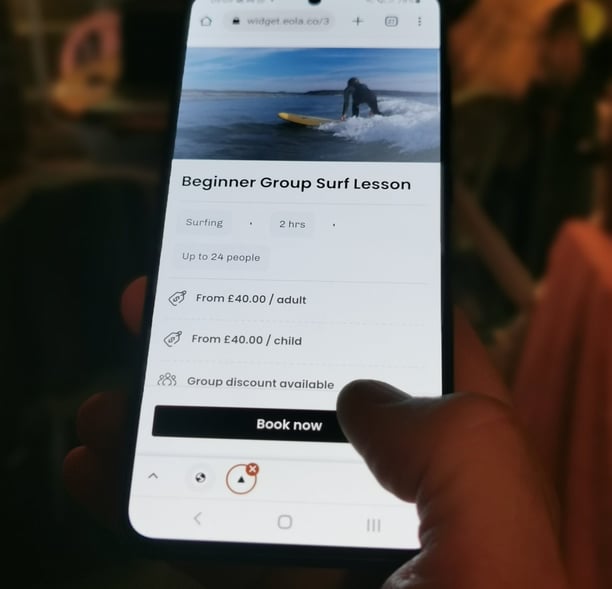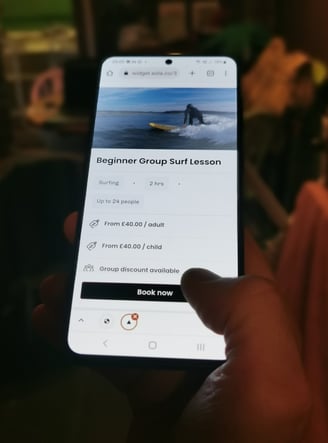 Book in, pay and complete pre-lesson forms in just a minute or two.
Simply use the 'Book Now' button from any screen or hit the button below to book a beginner surf lesson.
For large groups we recommend you have all the adults emails to hand, so the system can send them the necessary pre-lesson document.
ARE THERE ANY REQUIREMENTS?
Anyone hiring must be able to swim 50m in open water. Under 18's must have adult in water supervision at all times
All those hiring must have paddle boarded before and have a good understanding of how to stay safe while on the water. Full terms & conditions.
Never paddle boarded or very limited experience our beginner stand up paddle board lessons will give you all the information and skills you require, to hire and stay safe on the water during your future adventures.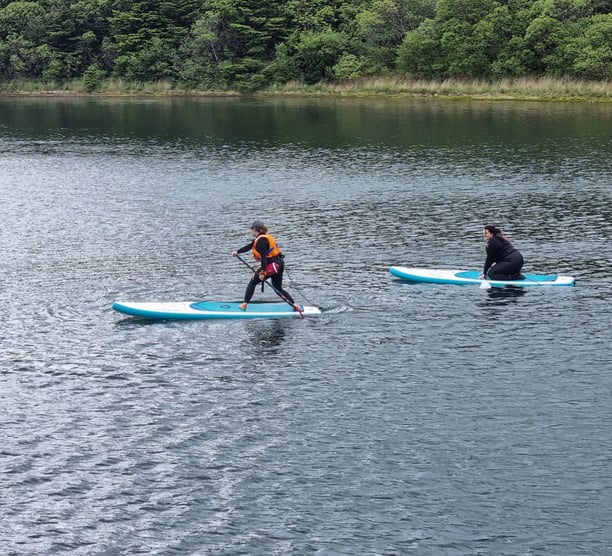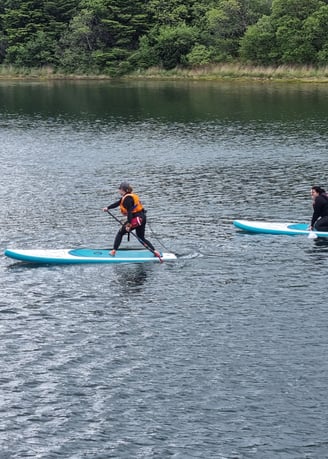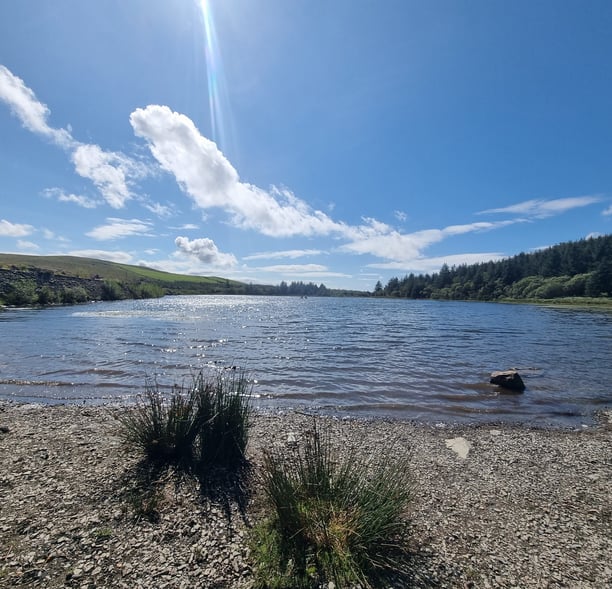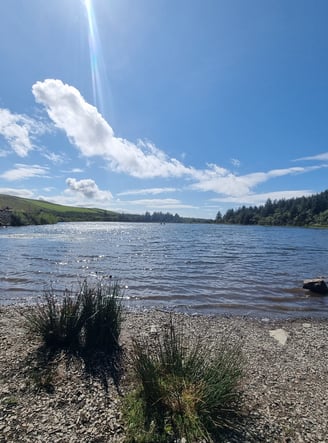 When conditions allow, we would always prefer to be at the beach to teach you the basics of stand up paddle boarding. Unfortunately the coast often has other ideas and is too rough for us to safely coach this wonderful activity.
Luckily we have an amazing sheltered water location, that offers the flat calm conditions when the beach is too rough and windy.
Llyn Pendam is a stunning, sheltered lake, nestled in the Cambrian mountains, around 20 minutes drive from Borth.
PERFECT LOCATIONS FOR PRACTICING