AN UNFORGETABLE EXPERIENCE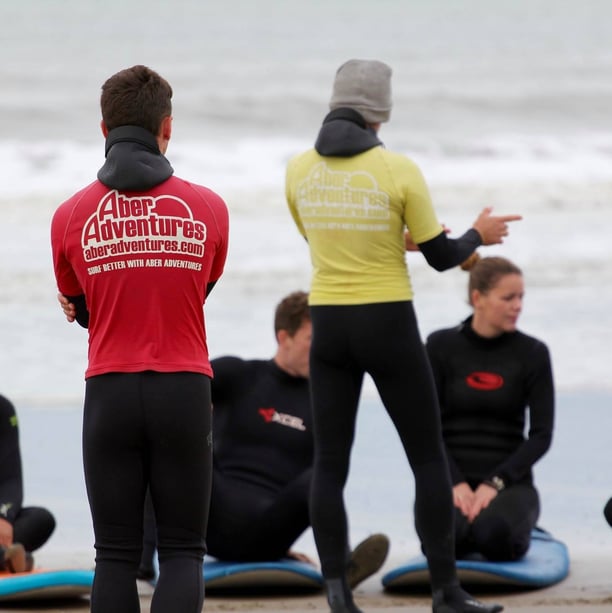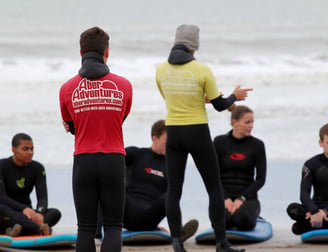 LEARNING TO SURF IN A SAFE AND FUN ENVIRONMENT
We are a Welsh Surfing Federation approved surf school, adhering to strict safety protocols.
Professional, friendly, welcoming, expert coaches all qualified with RLSS or SLSGB, Beach Lifeguard/Surf Coach Safety and Rescue Awards and International Surfing Association (ISA) coach awards.
Lessons also include essential safety information, to help you stay safe in future visits to the coast.
We pride oursleves in delivering lessons of the highest quality.
Tailoring each lesson for everyones, needs, goals, aspiarations, age and ability.
We have been awarded the INSPORT Ribbon Standard by Disability Sport Wales and offer full inclusivity, for people with a range of disabilities. Drop us a message to find out more.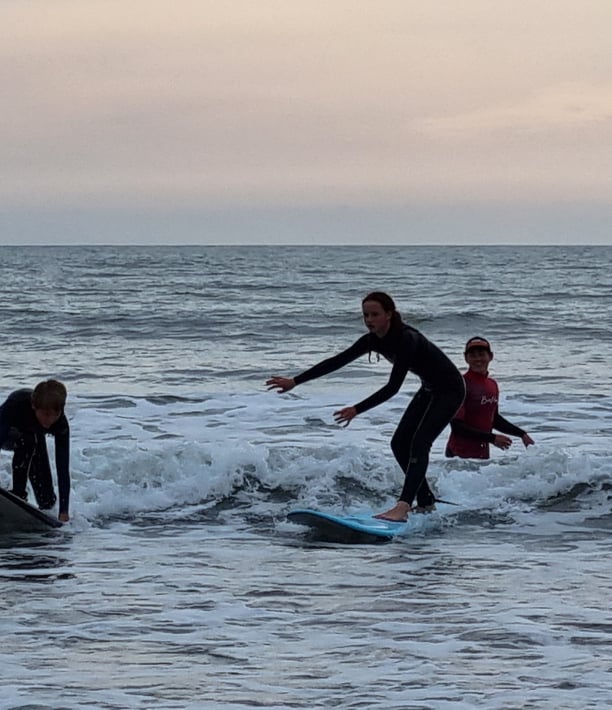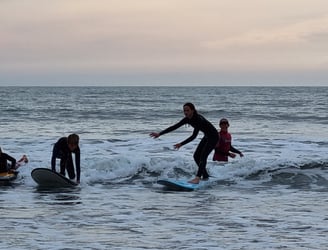 Minimum age 7 and able to swim 25m unaided.
A thorough and detailed introduction to surfing.
Once on the beach you will get a thorough safety brief, which includes beach, board, water safety, hazard identifcation, (rip currents) and emergency protocols.
Warm up and beach practice of prone surfing (lying down). Duration 15 - 20 minutes.
It's then time to hit the water and practice. Duration around 10 minutes.
Back to the beach to learn how to paddle, stand up and ride waves and then have a go on dry land. Duration 10 - 15 minutes.
This is then the main part of the lesson spent in the sea with the guidance of your expert instructor.
Duration around 2 hours. £40.00 per person.
COMREHENSIVE TWO HOUR BEGINNER LESSONS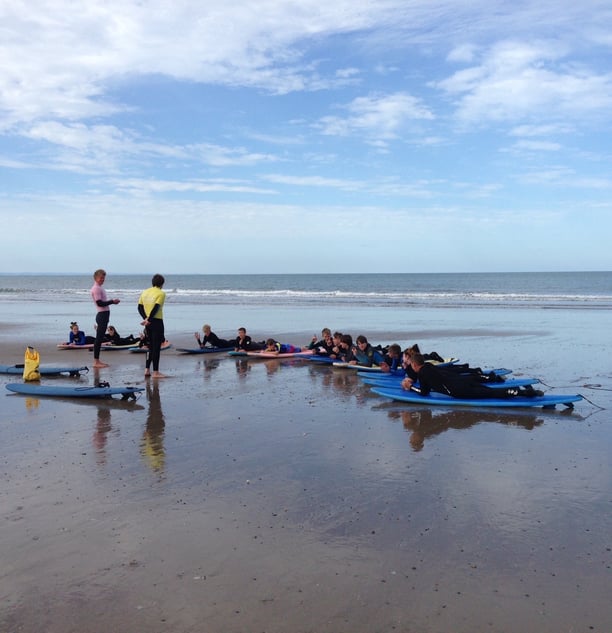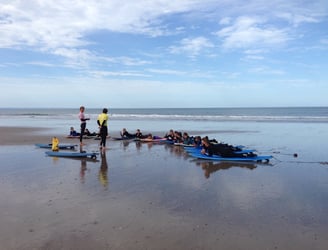 Minimum age 7 and able to swim 25m unaided.
A short taster session offering an introduction into the amazing sport of surfing.
After getting kitted out and introduced to your instructor, you will be given a thorough safety brief and beach practice of catching waves prone (lying down), before heading out into sea.After some time to practice, it's back to beach to learn how to get to your feet and ride waves standing up.
It's then back in the water to give it a go.
Price: £29 per person.
Lesson duration: 1 hour 15 minutes.
BEGINNER SURF TASTER SESSIONS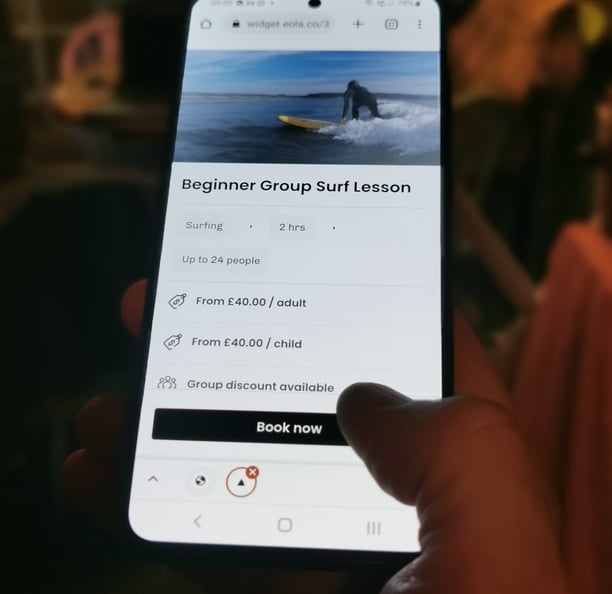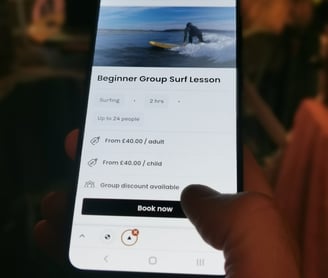 Book in, pay and complete pre-lesson forms in just a minute or two.
Simply use the 'Book Now' button from any screen or hit the button below to book a beginner surf lesson.
For large groups we recommend you have all the adults emails to hand, so the system can send them the necessary pre-lesson document.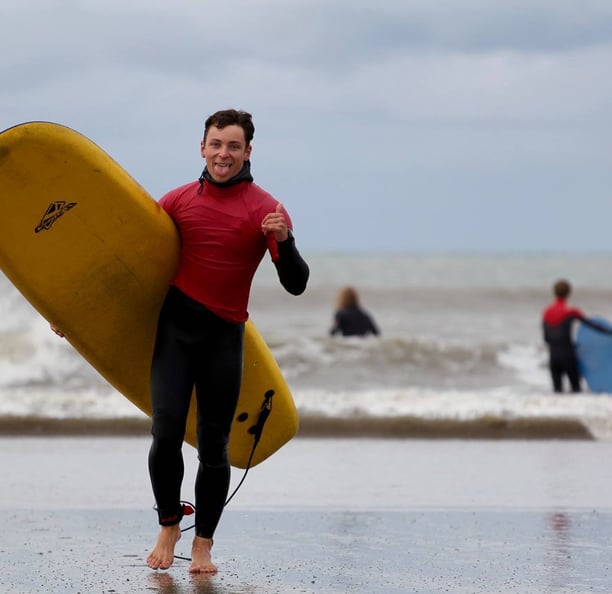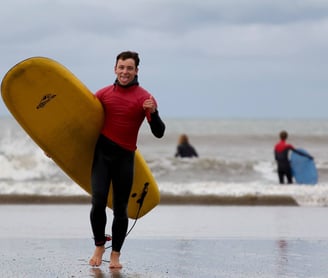 All equipment is included in all our lessons, (no extra hire charges!). Surfboard, warm UK winter wetsuit, boots and for the colder months, gloves and hood.