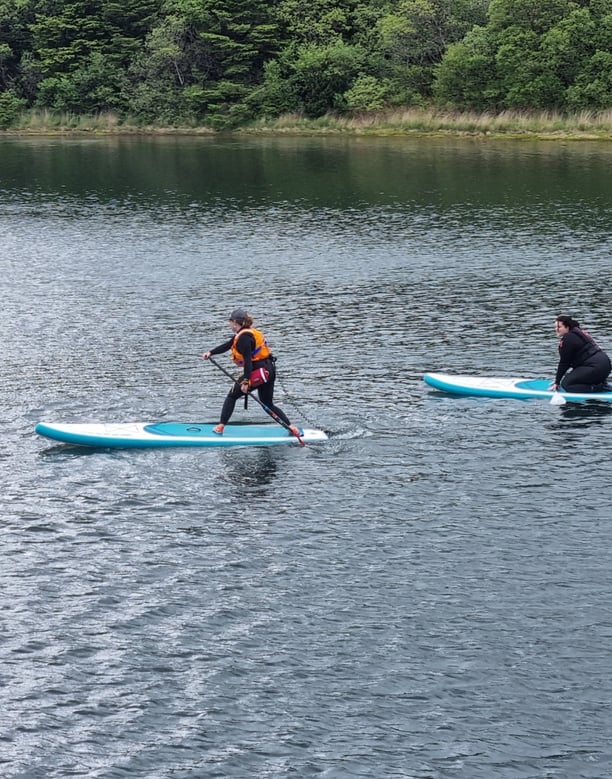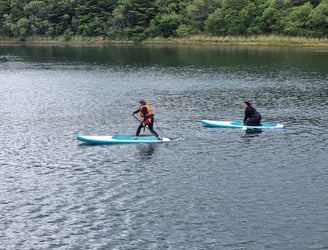 Registered with the Adventurous Actvities Licensing Authority as a licensed provider (Licence number R2788).
Fully qualified coaches with Water Skills Academy Stand up Paddle Safety and Rescue, and Foundation Instructor awards.
Our coaches are professional, friendly, welcoming, experts, all qualified with Water Skills Academy Stand up Paddle Boarding Safety and Rescue and Foundation Instructor awards.
Lessons also include essential information on water safety, hazard identification and area risk assessing, emergency protocols and an introduction into assessing conditions for safety, to help you stay safe on your future adventures.
We pride oursleves in delivering lessons of the highest quality.
Tailoring each lesson for each person's, needs, goals, aspiarations, age and ability.
We have been awarded the INSPORT Ribbon Standard by Disability Sport Wales and offer full inclusivity, for people with a range of disabilities. Drop us a message to find out more.
A SAFE AND FUN LEARNING ENVIRONMENT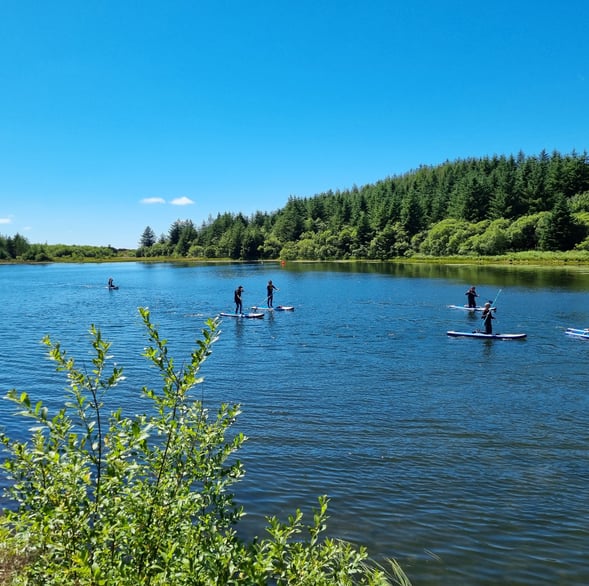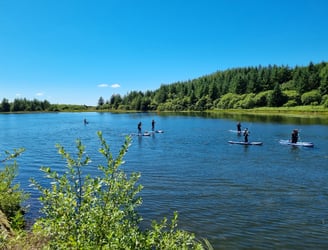 Minimum age 11, and able to swim 50m unaided.
Our two hour stand up paddle board lessons cover all the same safety aspects as the taster sessions, but offer a more comrehensive chance to learn about the correct techniques of paddle boarding, giving you much more time to practice, under the guidance of our experienced coaches.
Throughout the lesson, you will learn about, correct paddle technique and drills to improve your stroke, plus a whole host of other paddleboarding skills, to help you on your way to becoming a skilled and competent paddler.
£45.00 per person.
TWO HOUR COMPREHENSIVE LESSON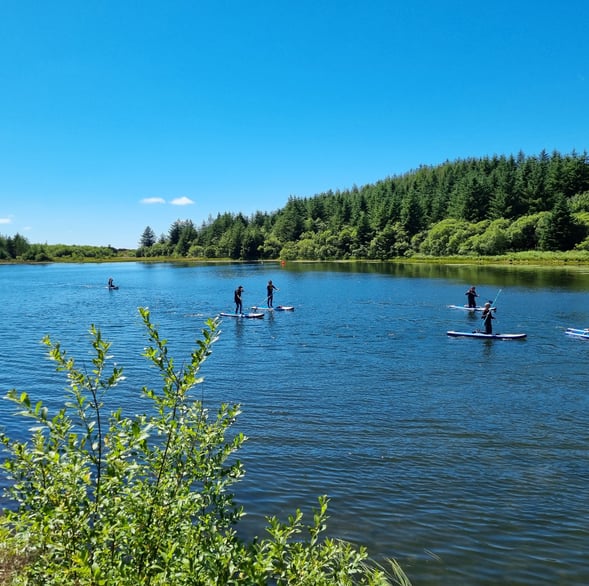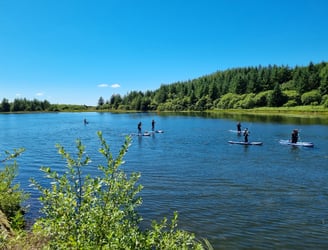 Minimum age 11, and able to swim 50m unaided.
Our taster sessions offer just enough time to get to get to grips with paddle boarding basics.
Learning how to stay safe, to fall safely, what to do in an emergency, correct paddle techniques and hopefully standing up!
£30 per person.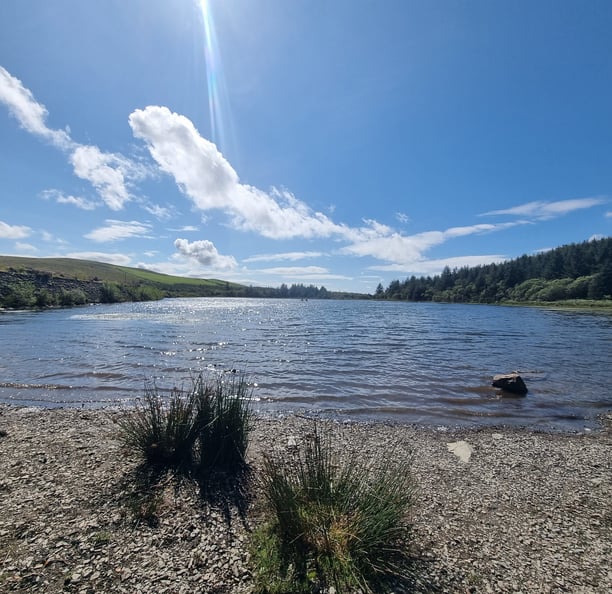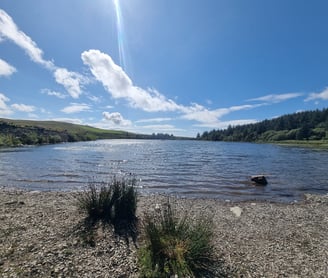 When conditions allow, we would always prefer to be at the beach to teach you the basics of stand up paddle boarding.
Unfortunately the coast often has other ideas and is too rough for us to safely coach this wonderful activity.
Luckily we have an amazing sheltered water location, that offers the flat calm conditions needed to get to grips with supping, when the beach is too rough and windy.
Llyn Pendam is a stunning, sheltered lake, nestled in the Cambrian mountains, around 20 minutes drive from Borth or Aberystwyth.
PERFECT LOCATIONS FOR LEARNING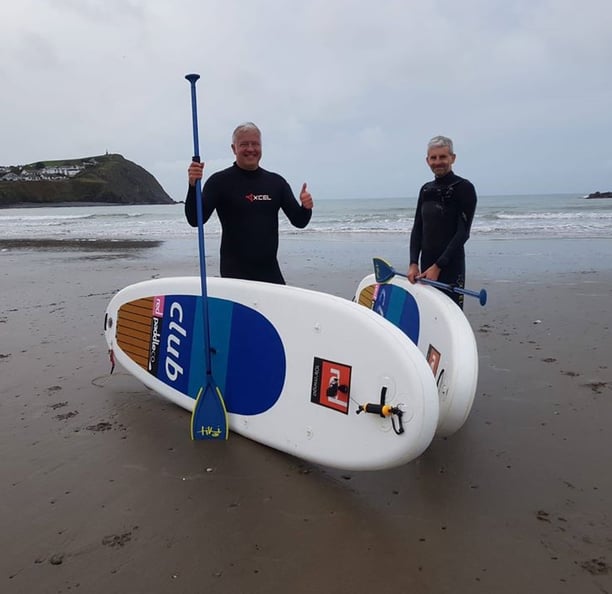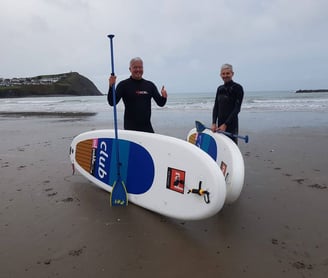 All equipment is included in all our lessons, (no extra hire charges!). Surfboard, warm UK winter wetsuit, boots and for the colder months, gloves and hood.