FROM BEGINNER TO SHREDDER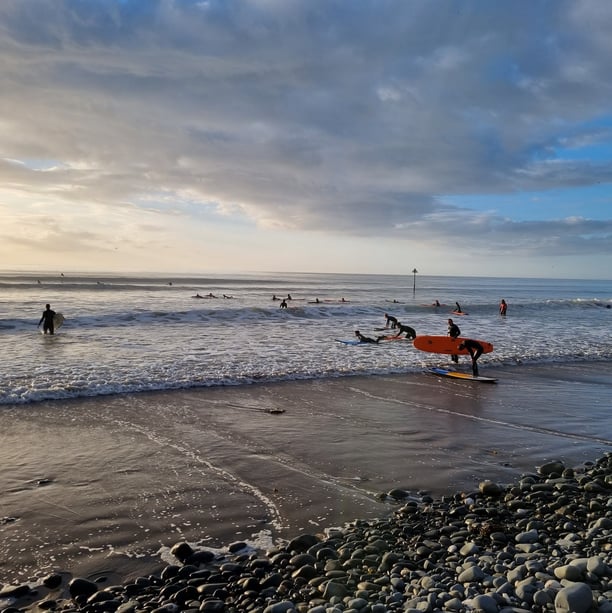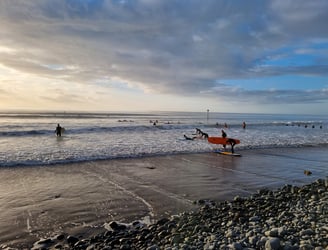 Lessons every Saturday for beginners, improvers or advanced level surfers.*
Low cost lessons at just £15 per lesson. A wonderful opportunity for young surfers to meet others and form new friendships across the local area and further afield.
We have been awarded the INSPORT Ribbon Standard by Disability Sport Wales and offer full inclusivity, for people with a range of disabilities.
Drop us a message to find out more.
*Single lessons £27. Four lessons for £60, please purchase a class pass. Not sure how? Online booking guide.
WEEKLY SURF LESSONS THAT WON'T BREAK THE BANK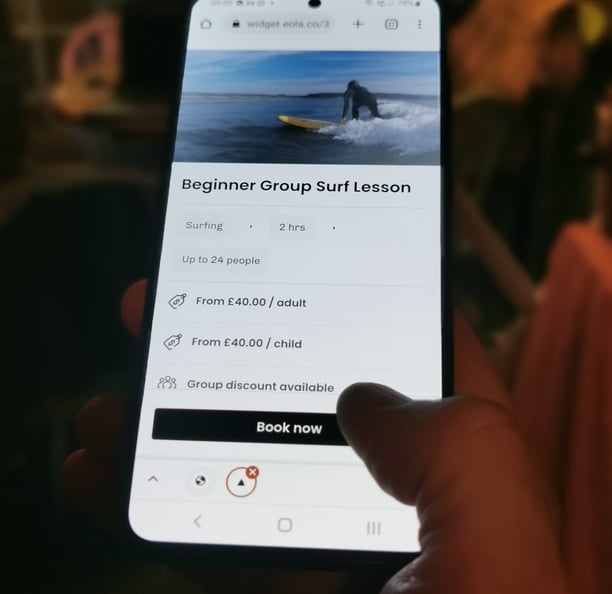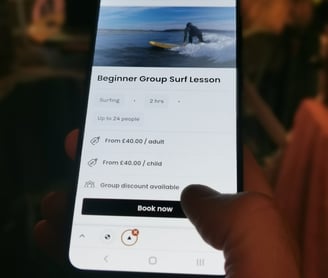 Book in, pay and complete pre-lesson forms in just a minute or two.
Simply use the 'Book Now' button from any screen or hit the button below to book a surf lesson or buy a 4 lesson class pass for a huge discount.
For large groups we recommend you have all the adults emails to hand, so the system can send them the necessary pre-lesson document.
Minimum age 7 and able to swim 25m unaided.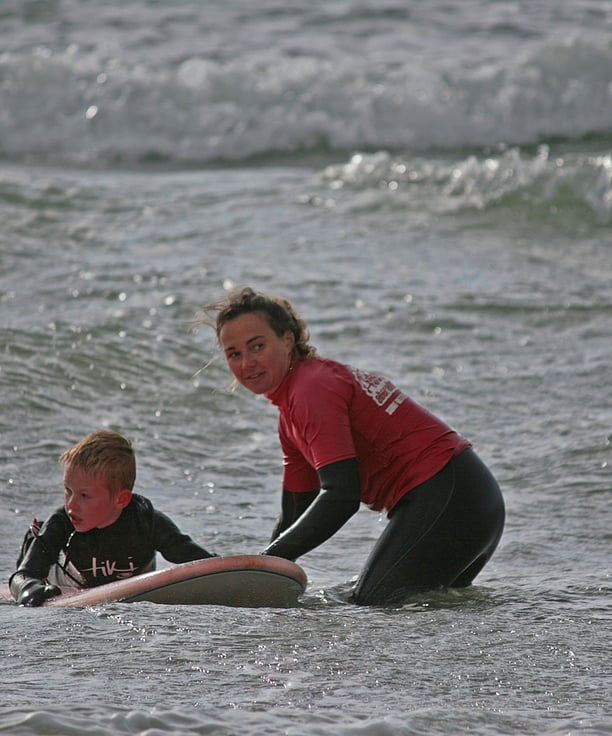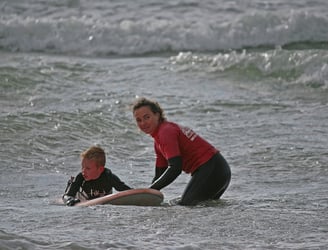 A SAFE AND FUN LEARNING ENVIRONMENT
We are a Welsh Surfing Federation approved surf school, adhering to strict safety protocols.
Our coaches are professional, friendly, welcoming, experts, all qualified with Royal Life Saving Society or Surf Lifesaving GB Beach Lifeguard/Surf coach Safety and Rescue Awards and International Surfing Association (ISA) coach awards.
Lessons also include essential information on beach, board and water safety, hazard identification and emergency protocols, to help them stay safe in future visits to the coast.
We pride oursleves in delivering lessons of the highest quality. Tailoring each lesson for everyones, needs, goals, aspiarations, age and ability.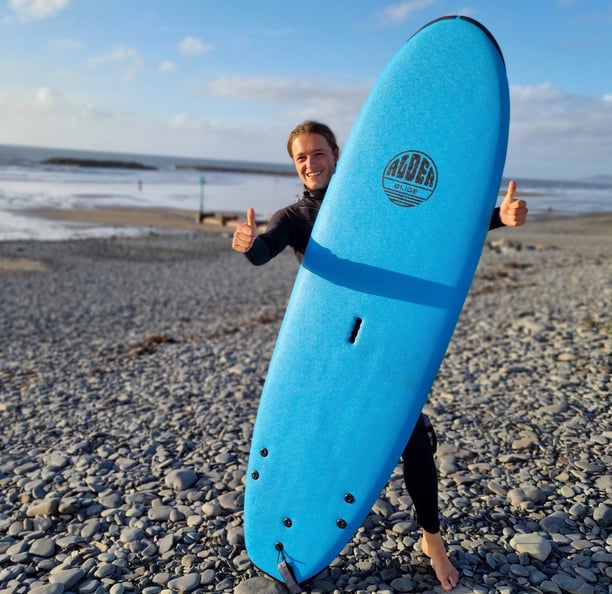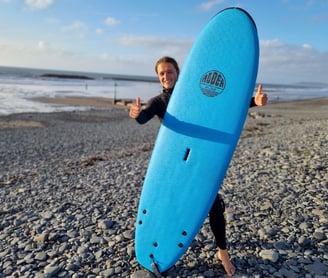 All equipment is included in all our lessons, (no extra hire charges!). Surfboard, warm UK winter wetsuit, boots and for the colder months, gloves and hood.