SCHOOLS, UNIVESITIES, CLUBS, CHARITIES, YOUTH GROUPS.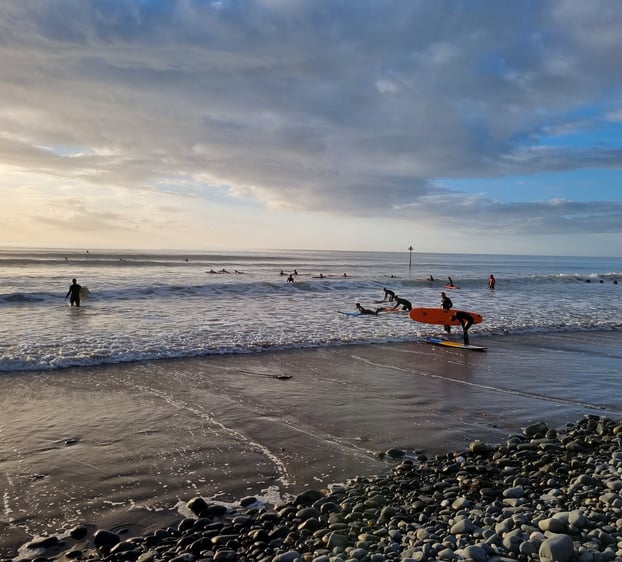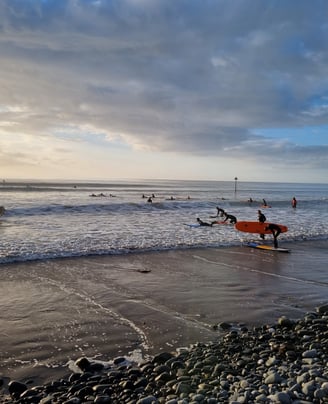 We can tailor a one off lesson or lesson package to fit in with your group's requirements, incorporating any educational theme to meet your groups needs. (Please get in touch to liase content).
Our exclusive pricing with affordable prices is designed to fit any budget. With prices starting at just £15 per person, per hour.
All equipment included, surfboard, warm UK winter wetsuit and boots.
Available for group sizes 4 - 24 for a lesson, although we can often run back to back multiple lessons in a day.
TO SUIT ANY BUDGET AND GROUP SIZE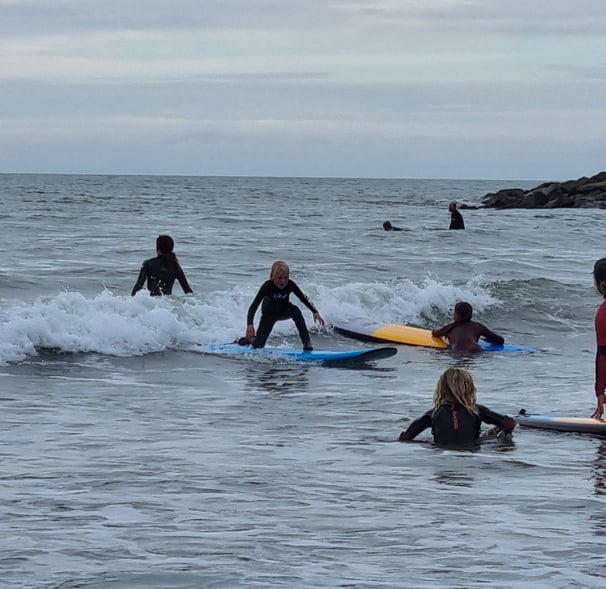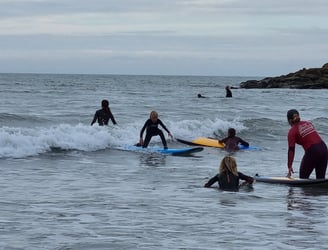 Affiliated to the Welsh Surfing Federation as an approved surf and paddle board school. We adhere to strict safety guidelines.
Professional, friendly, welcoming expert instructors. All qualified with Royal Life Saving Sociaty or Surf Lifesaving Beach Lifeguard/Surf coach rescue awards and International Surfing Association (ISA) coach awards.
Full liability insurance, risk assessments, NOP, EAP's, instructor qualifications and DBS checks are available for you to view on request.
We understand planning trips can leave a tight time schedule and (unfortnately) we cannot plan surf. We have flat water contigency plans, that make for an activity just as much fun as a standard surf lesson.
We have been awarded the INSPORT Ribbon Standard by Disability Sport Wales and offer full inclusivity, for people with a range of disabilities. Drop us a message to find out more.
GOVERNING BODY ACCREDITATION
Minimum age 7 and able to swim 25m unaided.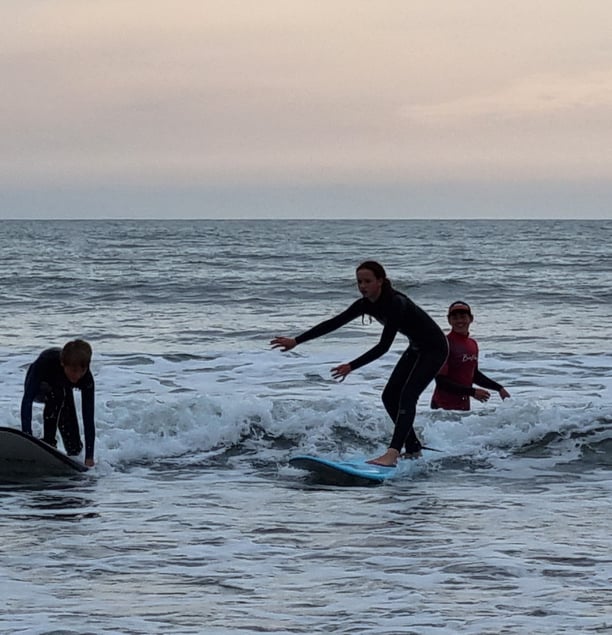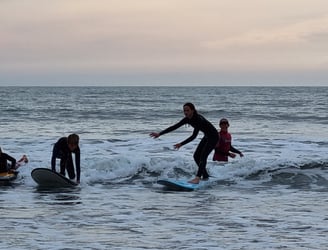 Wow!
We used AberAdventures for a 2 hour primary school lesson. Unbelievable fun for both adults and kids. Perfect wetsuits and boots provided for all sizes. Fab boards and brilliant down to earth staff. We had such an amazing time with many memories made.
Thank you. Nikki (Norbury Primary School)
Please send us a message with your proposed dates, numbers, budget, length of lesson and any other information.
For one off lessons we recommend a minimum of 1hr 30m. Enough time to deliver our comprenhensive safety brief, adequate beach practice and still give everyone a good hour of surfing time.