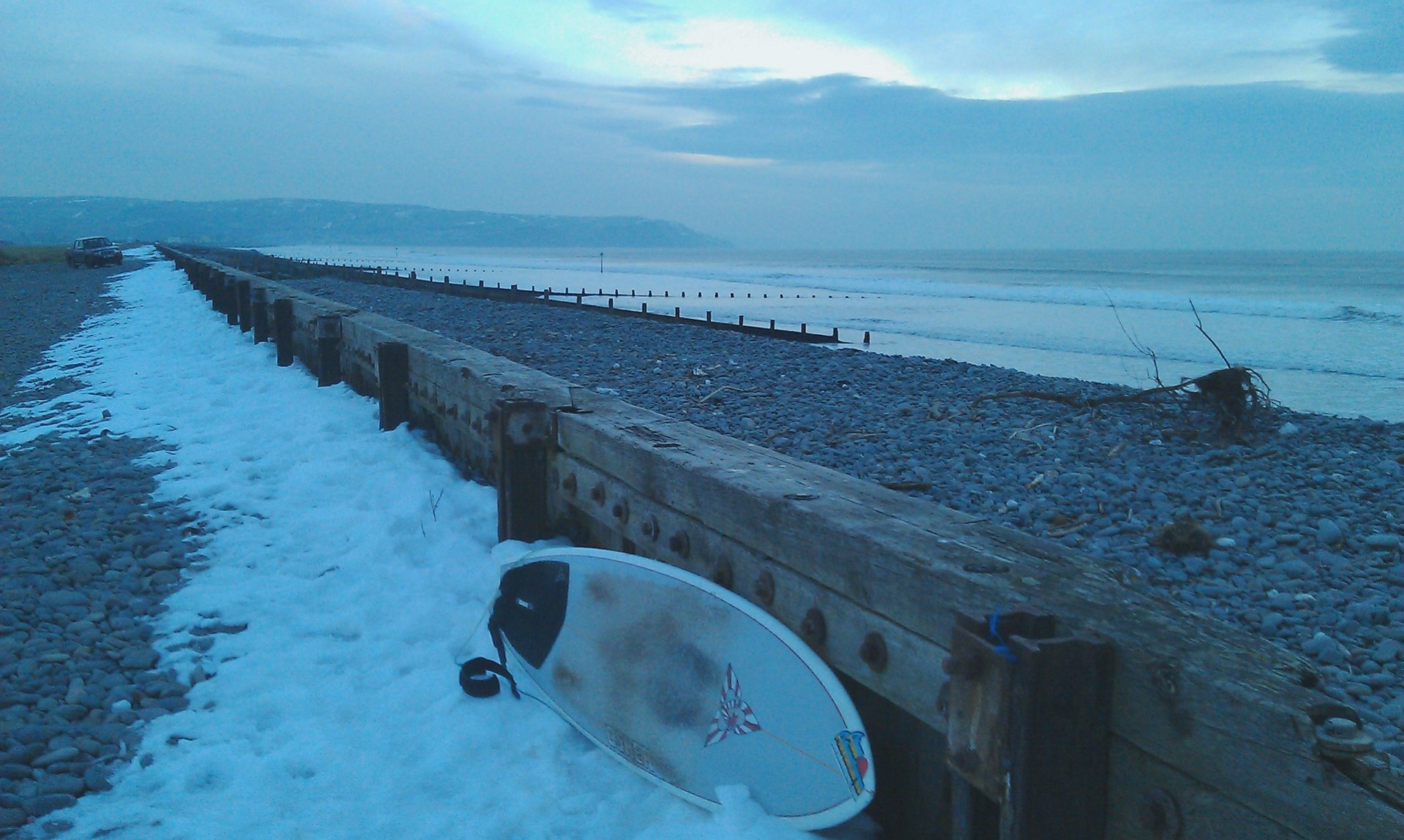 WINTER SURFING GUIDE
The essential guide to winter surfing in the UK.
SURFING ADVICE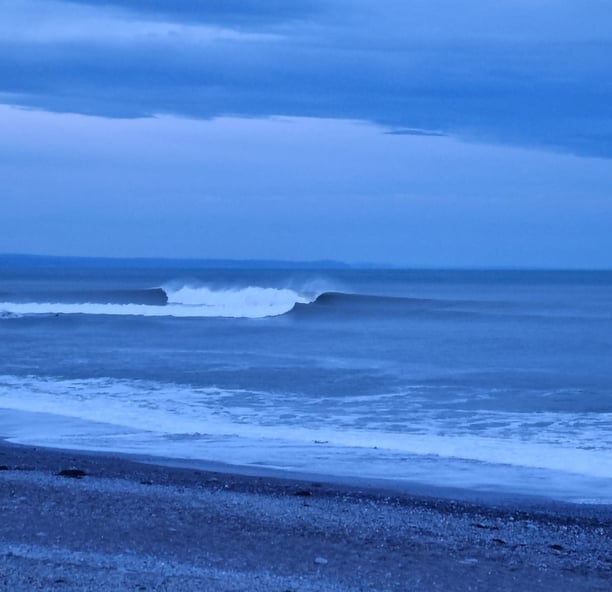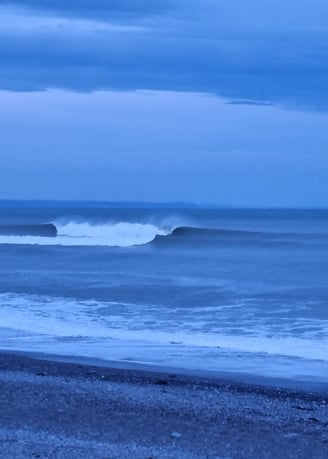 Here at AberAdventures we love the winter time. Yes it can be cold, wet and dark most of the time, (sometimes during the day!).
The more powerful swells, quiet beaches and empty lineups more than make up for it.
For the ill prepared it can definitley be a miserable time, but with the right gear, preparation and being in the right frame of mind, winter time surfing can be the most rewarding.
POWERFULL SWELL, EMPTY LINE UPS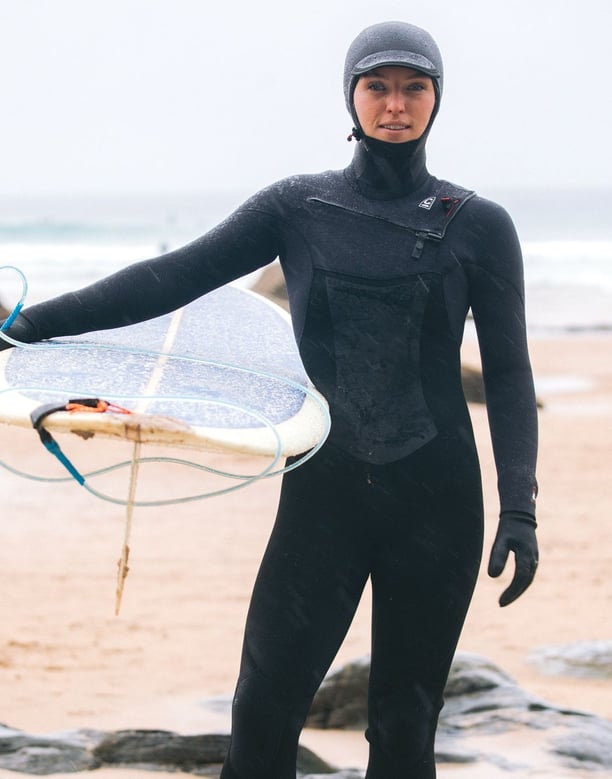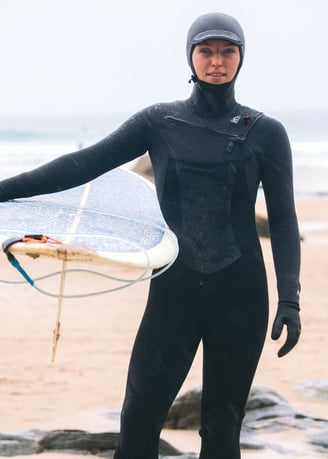 Ensure your wetsuit equipment is fit for the purpose. For these waters a minimum of 5mm/3mm, sealed winter suit, boots, gloves and optional hood or ear plugs. (See our guide to ear protection).

Equipment needs to be in good condition. A leaky winter suit full of holes, just isn't going to keep you warm or be very comfortable.

Dress for the weather on dry land too. Wrap up warm, way more clothing layers than you think you need. Surfers tend to spend alot of time standing around on beach fronts, looking at waves, chatting, deciding where is best to go in, chatting... If it's raining, wear wet weather gear.
THE ESSENTIAL GUIDE TO WINTER SURFING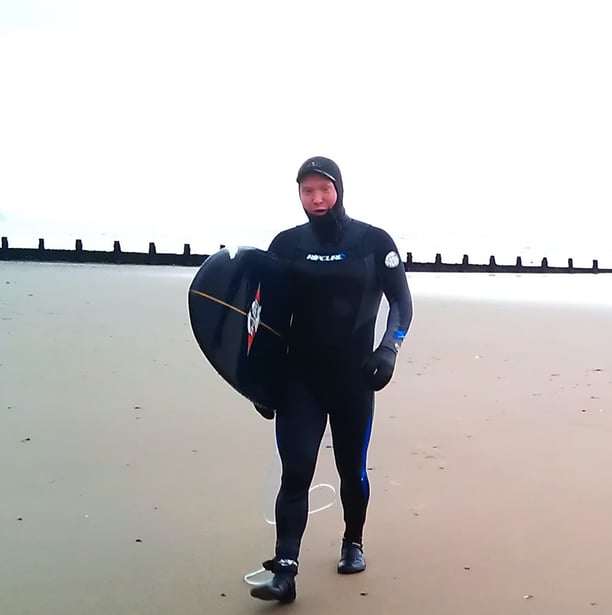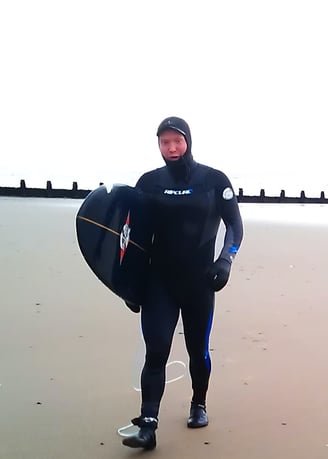 Fuel and hydrate your body prior to going for a surf. You should be fueled well hydrated before you get to the beach. The bigger the meal, the longer it takes for you body to digest it. Big meals can take 2 to 4 hours, while smaller easily digestible snacks 30 minutes or so.

If you are not fueled or hydrated your body will not perform as well, leading to fatigue, getting cold and a premature end to your session.Before you get changed, get moving.

Go for a light jog, do some dynamic movements, get your body warmed up. Being warm is a great motivator to get changed in freezing conditions.

Changing into a wetsuit will enivitably cool you down. Although all weather changing robes are expensive, they are game changers for getting changed.

Once in your wetsuit gear. Do a long dynamic warm up to get your blood flowing, loosen up your joints and muscles and get you really warm before entering the water. Go for a pro-longed steady jog and lots pf movment of the areas that will be used, (for surfing that's pretty much your whole body). Hitting the water with a warm body will, make you perform better, for longer and help avoid injury.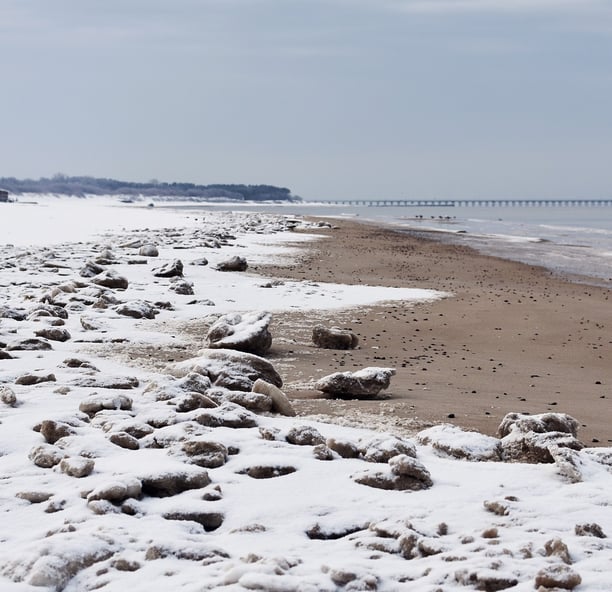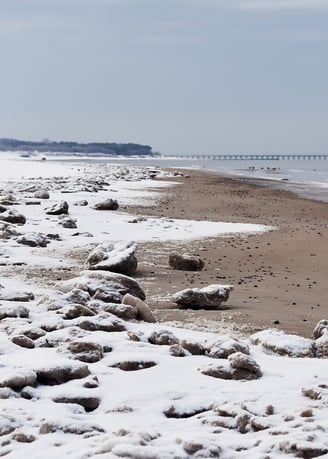 If you begin to feel cold whilst surfing, do some excerises to help warm up either in the sea or get out, have another pro-longed jog. One of our favourite ways to warm up while surfing is a drill called 10 in 10. This means catching 10 waves in 10 minutes. It will not only get you warmer again, but increase your fitness.

When you get out, get straight into those multiple layers of warm suitable clothing for the conditions. Consider extra socks, gloves and maybe even a hot water bottle too.

Bring a flask with a hot drink to the beach and some food. Your body will use a lot of energy surfing in cold conditions.

Dry your wetsuit gear after your surf. Putting on a dripping wet wetsuit, that has been in a bucket for a while, with a biting January wind is not a pleasent experience! It will also shorten the life of your gear. (See our wetsuit care article).