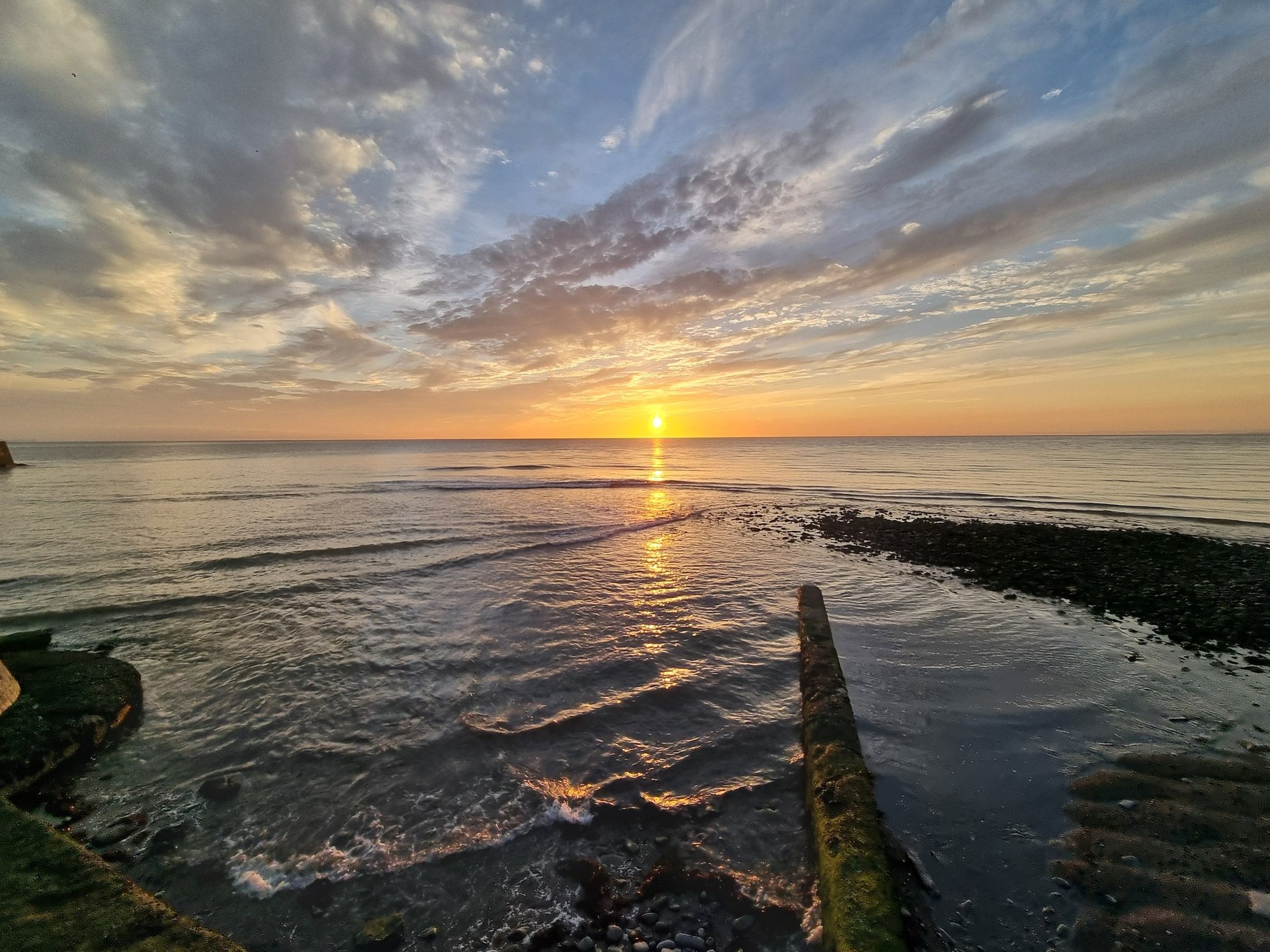 STAY SAFE AT THE BEACH
Invaluable advice that could save your life, or the lives of others at the coast.
SURFING ADVICE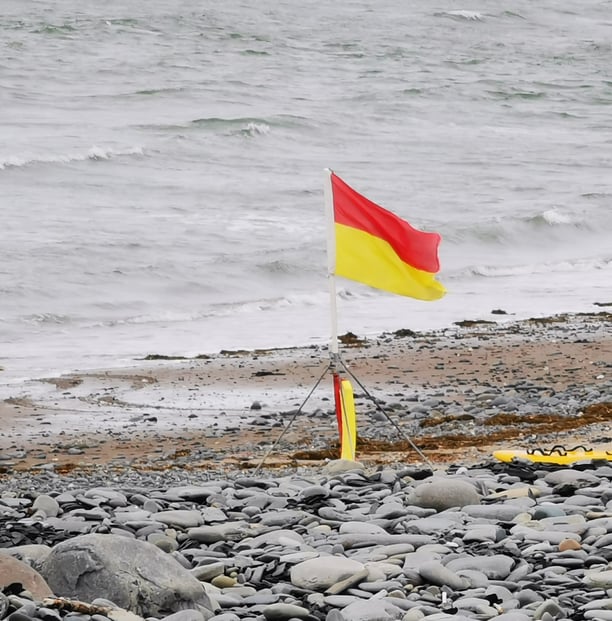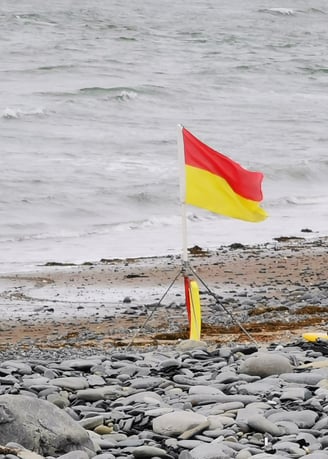 Wherever possible, always swim at a lifeguarded beach.
Go to the good beach guide to search for listings, throughout the UK and RoI.
Always read and obey the safety signs, usually found at the entrance to the beach. These will help you avoid potential hazards on the beach and identify the safest areas for swimming.
When on a lifeguarded beach, find the red and yellow flags and always swim or bodyboard between them – this area is patrolled by lifeguards.
Never swim alone. If you get in trouble, stick your hand in the air and shout for help. If you see someone in difficulty, never attempt a rescue. Tell a lifeguard or, if you can't see a patrol, call 999 or 112 and ask for Coastguard.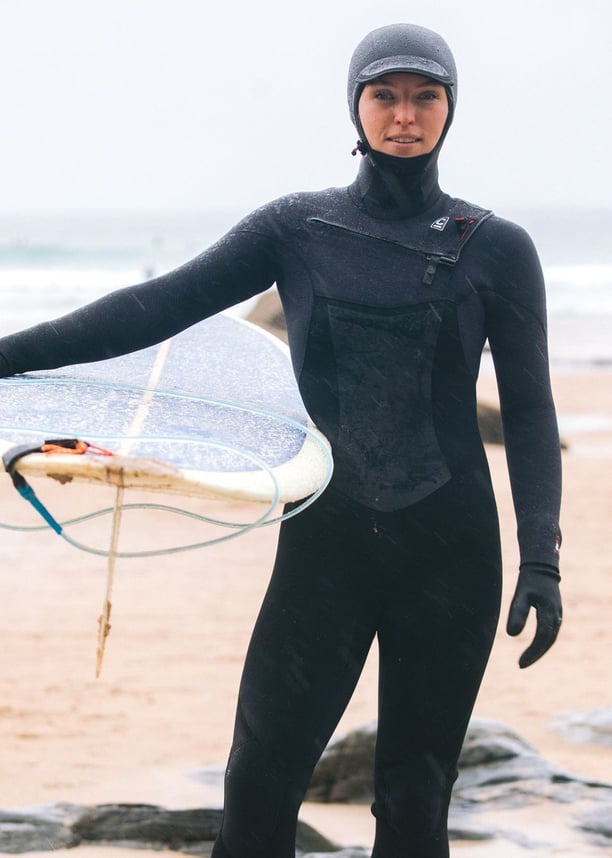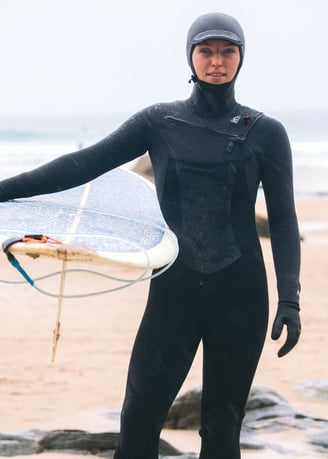 There is a very good reason surfers are always wearing a wetsuit, regardless of how warm the weather is. The water is cold, even in the height of summer, on a glourious day.
Never underestimate the water or air temperature and always wear the approriate clothing applicable to the activity you are doing.
Think about:
The time of year. Sea temperatures remain very cold until mid to late May and the sea quickly cools by the end of October.

The Weather. The wonderful british weather can change in a matter of moments, know the weather forecast, including wind and temerature.

If you end up in the sea for a prolonged period, will you stay warm enough?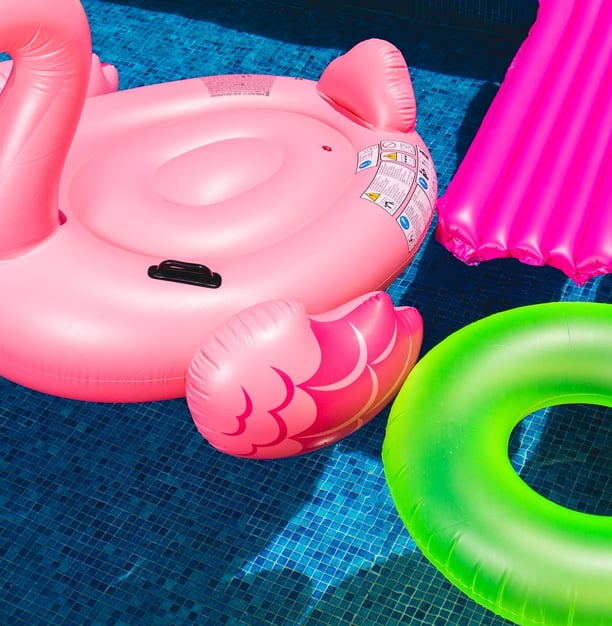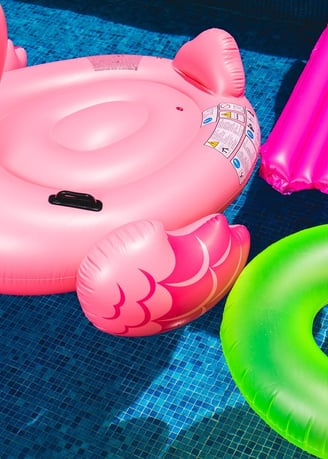 Inflatable toys are great fun in pools, but we strongly advise against using them in the sea, as there is a high chance of being swept out.
If you do choose to use inflatables in the sea, always use pn a lifeguarded beach, in between the red and yellow flags.
Never use an inflatable when the orange windsock is flying – this indicates an offshore wind that could carry you out to sea.
Never use an inflatable in choppy sea conditions.
Inflatable paddle boards or kayaks sit on the water in the same way as an inflatable unicorn or flamingo and are just as likely to be blown out to sea.
INFLATABLES, INCLUDING KAYAKS AND PADDLE BOARDS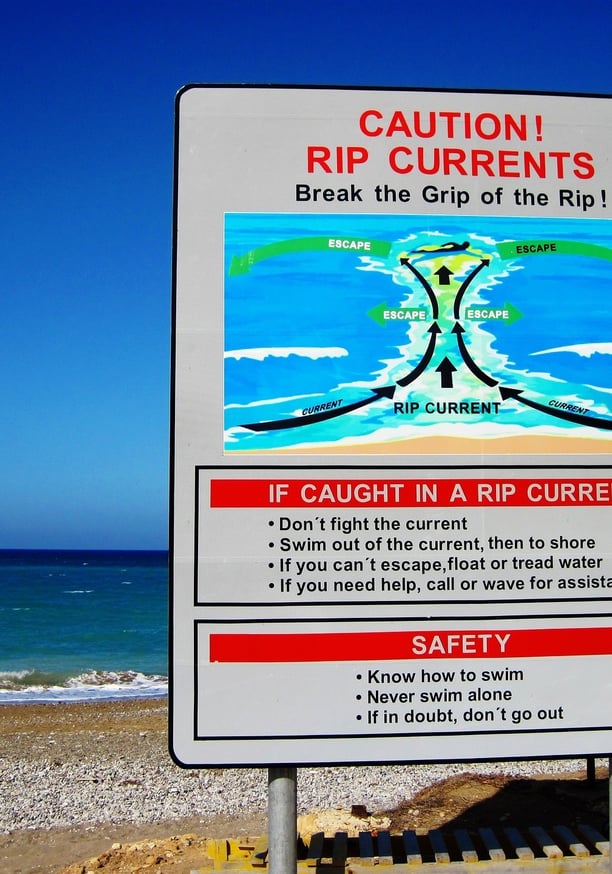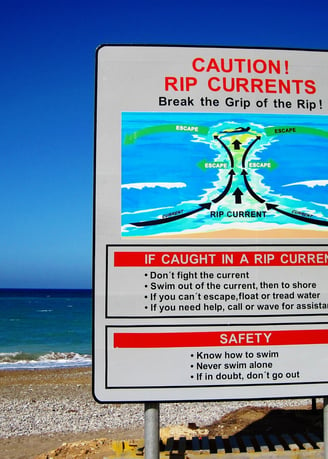 Rip currents (Rips) are strong currents running out to sea that can easily take swimmers from shallow water out beyond their depth. They are especially powerful in larger surf, but are also found around river mouths, estuaries and man-made structures like piers and groynes.
How to spot a rip current: Discoloured, brown water (caused by sand being stirred up from the seabed).

Foam on the water's surface.Debris floating out to sea.A rippled patch of sea, when the water around is generally calm.

At low water when the beach is exposed, there may be areas of standing water or sand with a rippled effect indicating where rips have been and may also be when the tide comes back in.

How to get out of a rip? Obey the three Rs:

Relax – Stay calm and float. Do not swim against the current, swim across it.

Raise – Raise an arm to signal for help. If possible shout to shore for help.

Rescue – Float and wait for assistance. Do not panic, people drown in rips because they panic. Obey directions from the lifeguard. If you think you are able to swim in, swim parallel to the beach until out of the effects of the rip and then make your way to shore.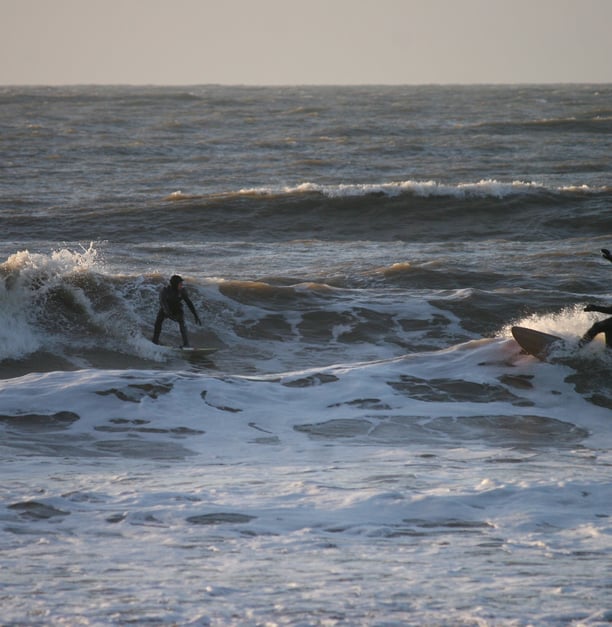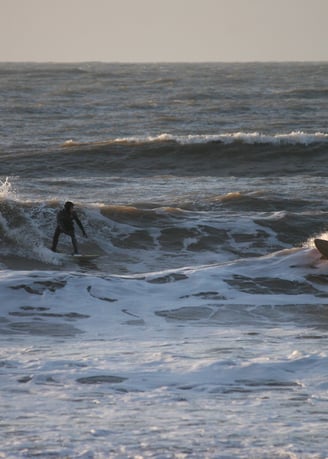 Wherever possible always surf at a lifeguard patrolled beach and follow the advice of lifeguards.

Novices should always surf between the black and white flags and experienced body boarders with fins.

If you have never surfed or have very long breaks between surfs, always have a lesson with a professional surf school accredited by the International Surfing Association, Surfing England, Irish Surfing or the Welsh, Scotish or Channel Islands Surfing Federations.

Always wear a leash.

If you get into trouble wave your hand and shout for help.

NEVER ABANDON your board, it will help to keep you afloat.

NEVER surf beween the red and yellow flags, only body boards can.

NEVER drop in on another surfer.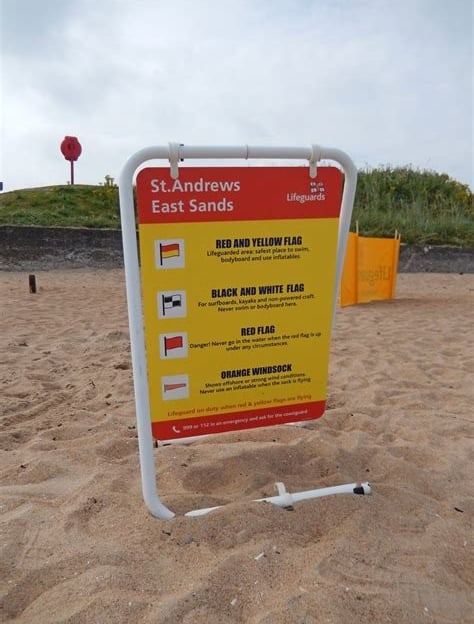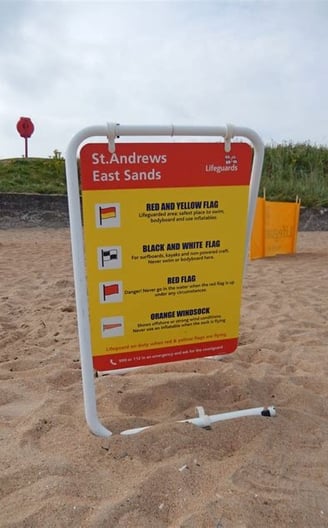 Red and Yellow Flags. Indicate the area patrolled by lifeguards, that is safe for swimming and bodyboards.
Black and White Flags. This area is designated for craft, surfboards, kayaks, stand up paddle boards and competant body boarders using fins. DO NOT SWIM IN THIS AREA.
RED FLAG. DO NOT SWIM. Lifeguards have deemed it too unsafe to enter the water for any number of reasons, generally dangerous sea conditions but it could also be for pollution. ALWAYS OBEY THE RED FLAG. Lifeguards have no obligation to enter the water.
Orange Windsock. Strong offshore winds, (blowing from land out to sea). No inflatables including inflatable kayaks and paddle boards.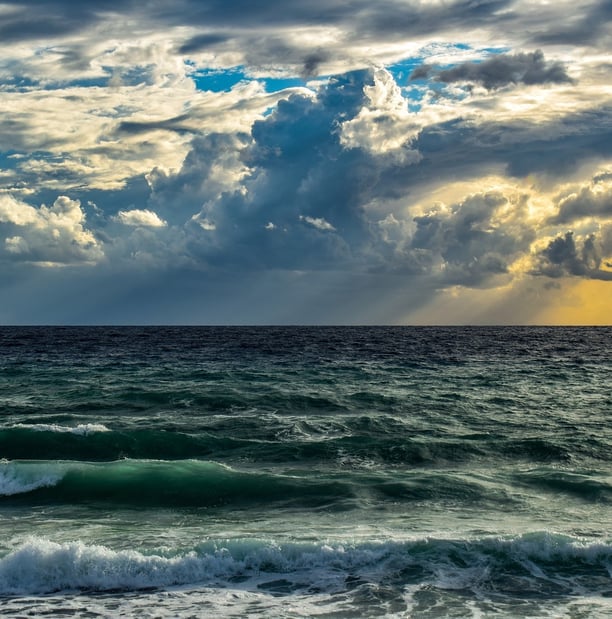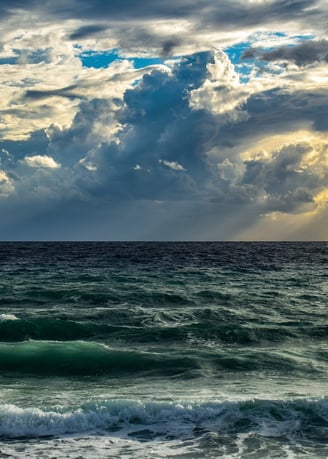 Keep an eye on the tides, always know what the tide is doing before you enter the water. If in doubt ask a lifeguard or other professional.

Be caeful not to get cut off by the tide when walking along the shoreline. Always ensure your children are not in dnager from the tide while playing on the beach.

NEVER think it is safe to wave dodge. The sea is unpredictable and what looks like fun could end in tragedy with large waves sweeping you away.

Spilling waves are the safest to swim in, they appear when the top of the waves tumbles down the front. Dumping waves are the most danerous, breaking on shallow water with great deal of force.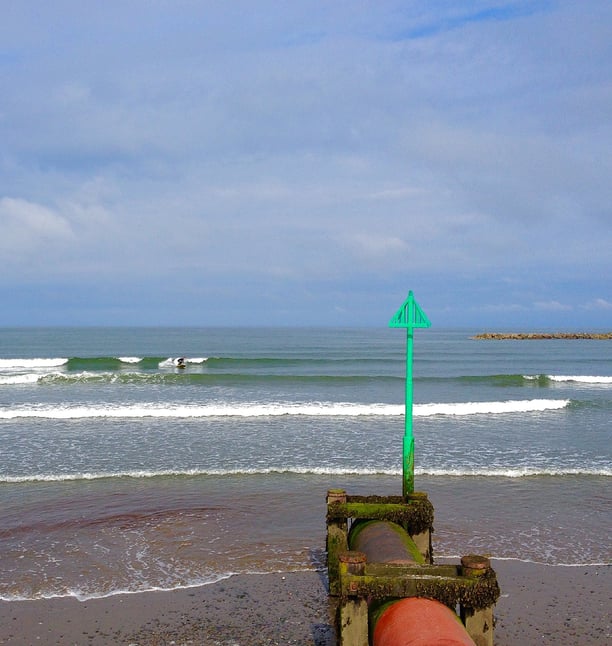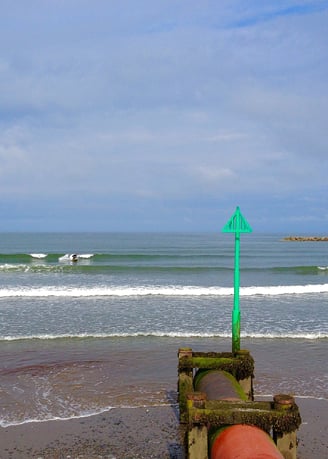 All beaches are different and have other factors you should be aware of before entering the water.
Aberystwyth and surrounding area have lifeguard patrolled beaches between May and September. The patrolled area of Borth Beach is at the southern end, in front of the lifeboat and coastguard station.
Borth beach has some huge rock structures and wooden groins bewteen the golf club and Ynyslas turn. These are designed to deflect wave energy and trap sand close to the shore. They are often submerging at high tide.
As the surf seldom hits the beach straight on there is often a travelling rip current from south the north. During larger surf , as with all beaches, there can be strong rip currents.
Ynyslas can be particularily affected by the tidal movements of the dyfi estuary.