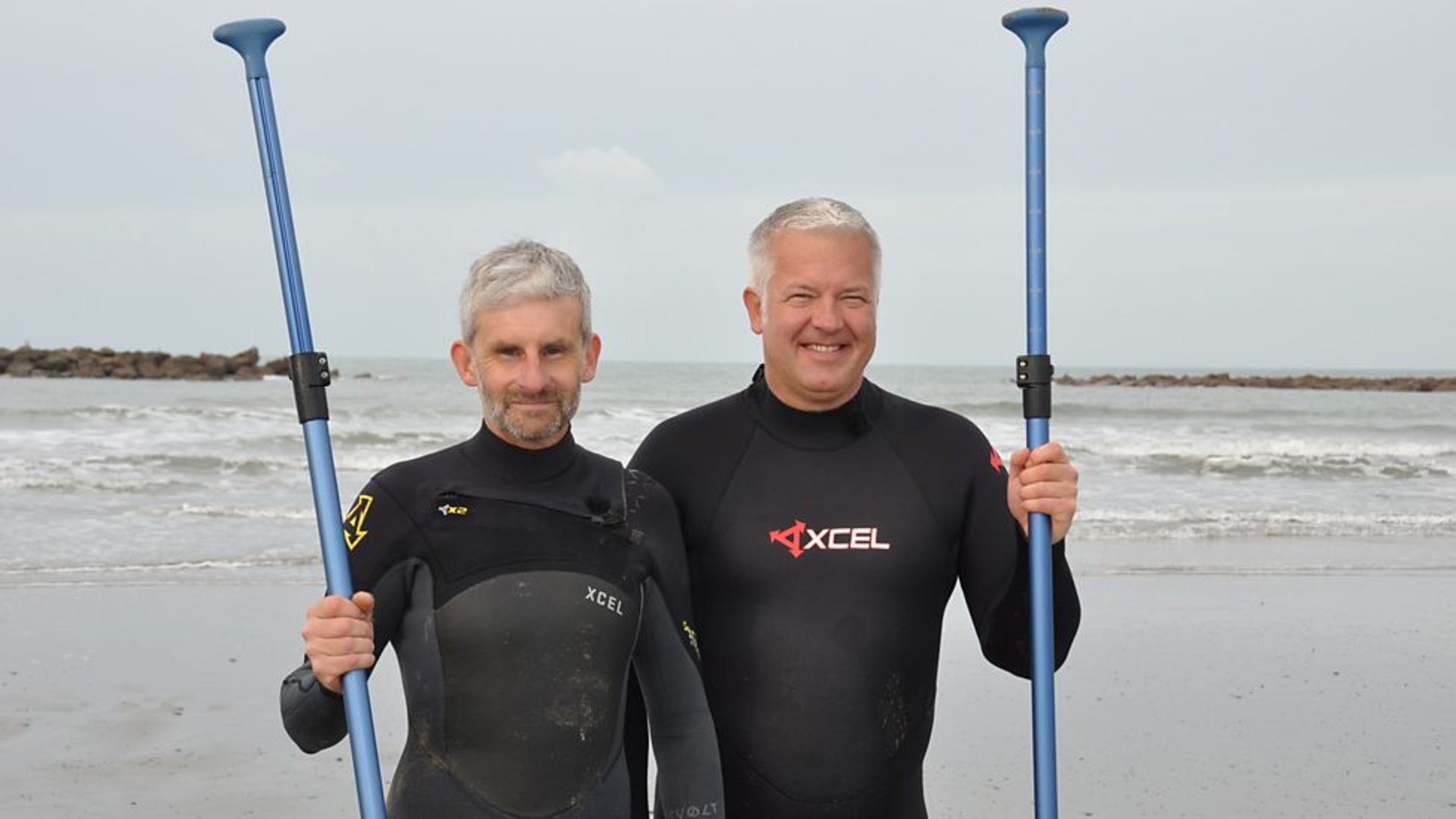 WEATHERMAN WALKING
Teaching Derek Brockway (Derek the weatherman) to paddle board as part of the iconic BBC Wales series, Weatherman Walking.
SPECIALIST EVENTS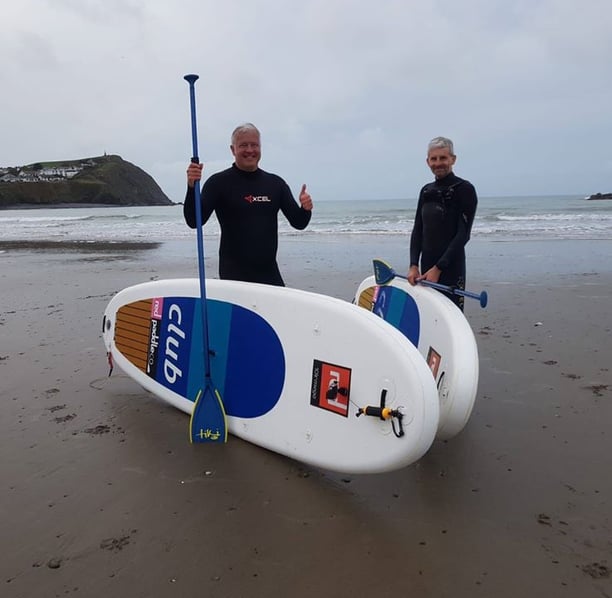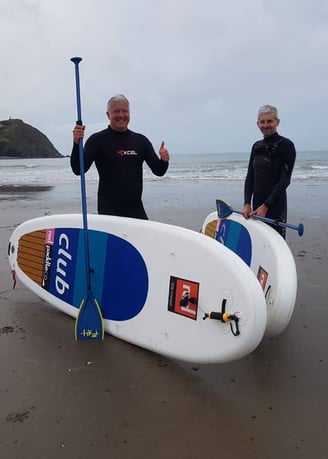 A grey autumn day in mid Wales, no surf, light winds. No better time than to head out into Borth Bay and teach Derek the weatherman and tricky art of paddle boarding, as part of the iconic BBC Wales series, "Weatherman Walking".
During this episode Derek was covering the Wales coast path from Ynyslas to Aberystwyth and having a few adventures along the way!
Derek was incredibly down to earth and a lot of fun to teach, managing to keep smilling after one or two wipeouts.
During filming the episode the film crew unfortunately missed an otter boldly walk down the beach and swim out to the south reef, in search of a meal.
Derek was not entirely convinced this is the sport for him, but gave it a really good go.
He did manage to stand up and paddle around as his lesson progressed.
A massive thank you to Borth RNLI Lifeboat Station, who very kindly lent Derek their changing area.