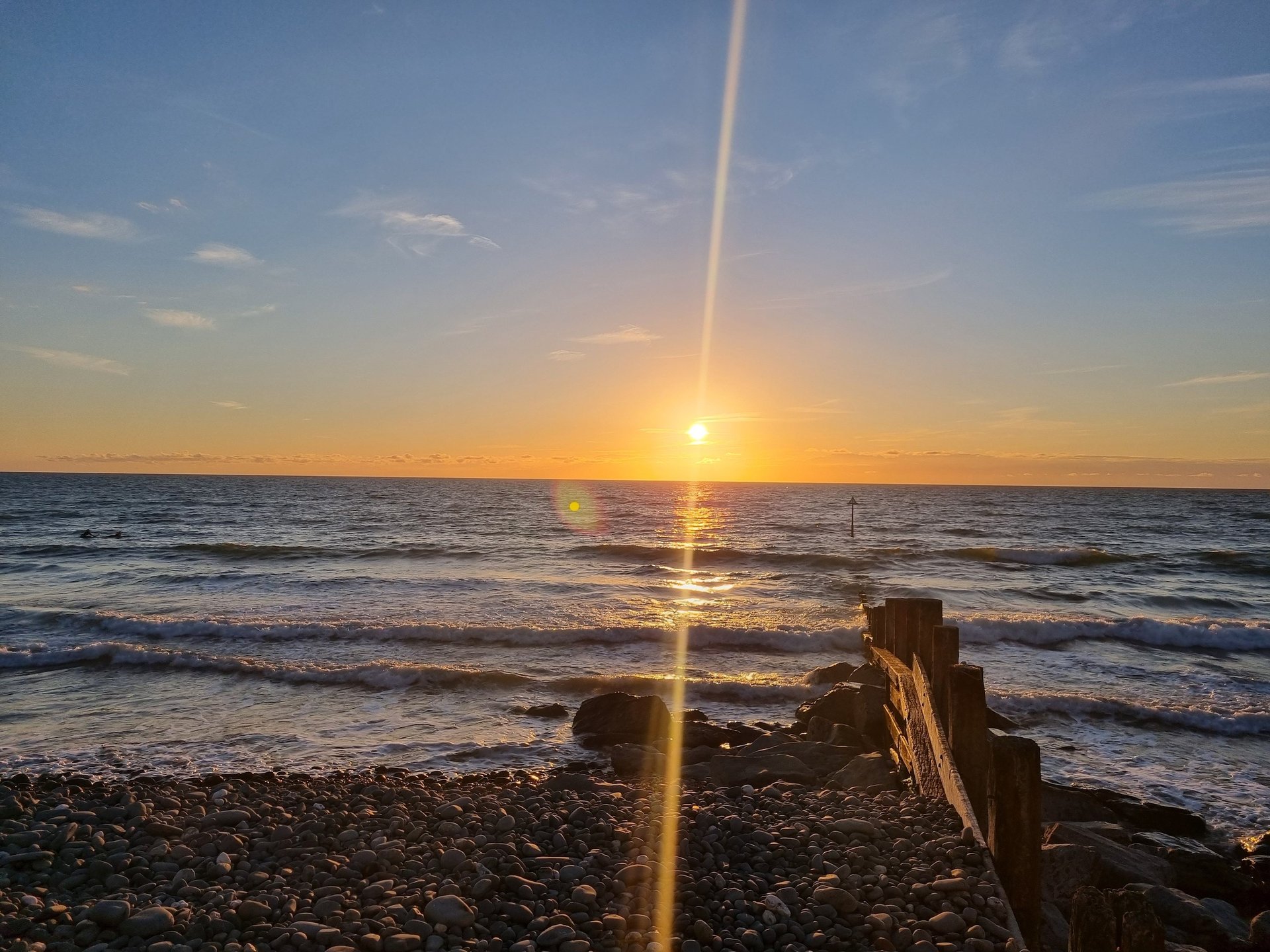 THE UNEXPLAINERS
BBC Radio Wales comedy show, takes Mike Bubbins and John Rutledge to Borth, searching for the legend of Cantre Gwaelod, the Welsh Atlantis.
SPECIALIST EVENTS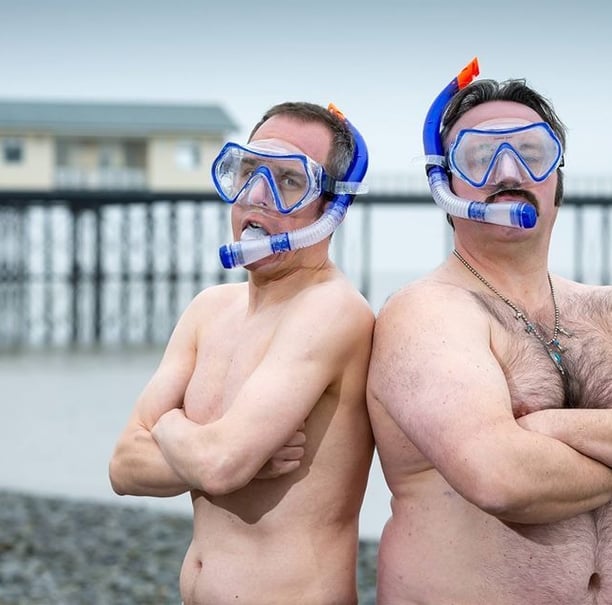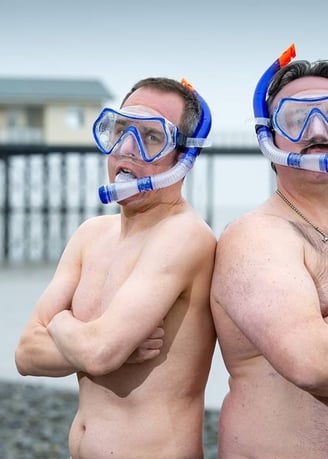 On stormy night in Bae Ceredigion, (Cardigan Bay) the bells of the lost kingdom of Cantre Gwaelod are said to be heard.
AberAdventures help these two daring unexplainers search for the legend of the welsh atlantis, during their much loved series The Unexplainers.
Once into wetsuits the duo headed into the shallows of Borth near the ancient sunken forest, to explore ankle deep water hoping to find the lost kingdom.
Seeking professonal advice John asked if he would need to wee on Mike if he got stung by a jelly fish.
Simon quickly replied, 'Being a trained lifeguard, I would not recommend urinating on a casualty!"
Is the Welsh Atlantis out there? In search of Cantre Gwaelod.