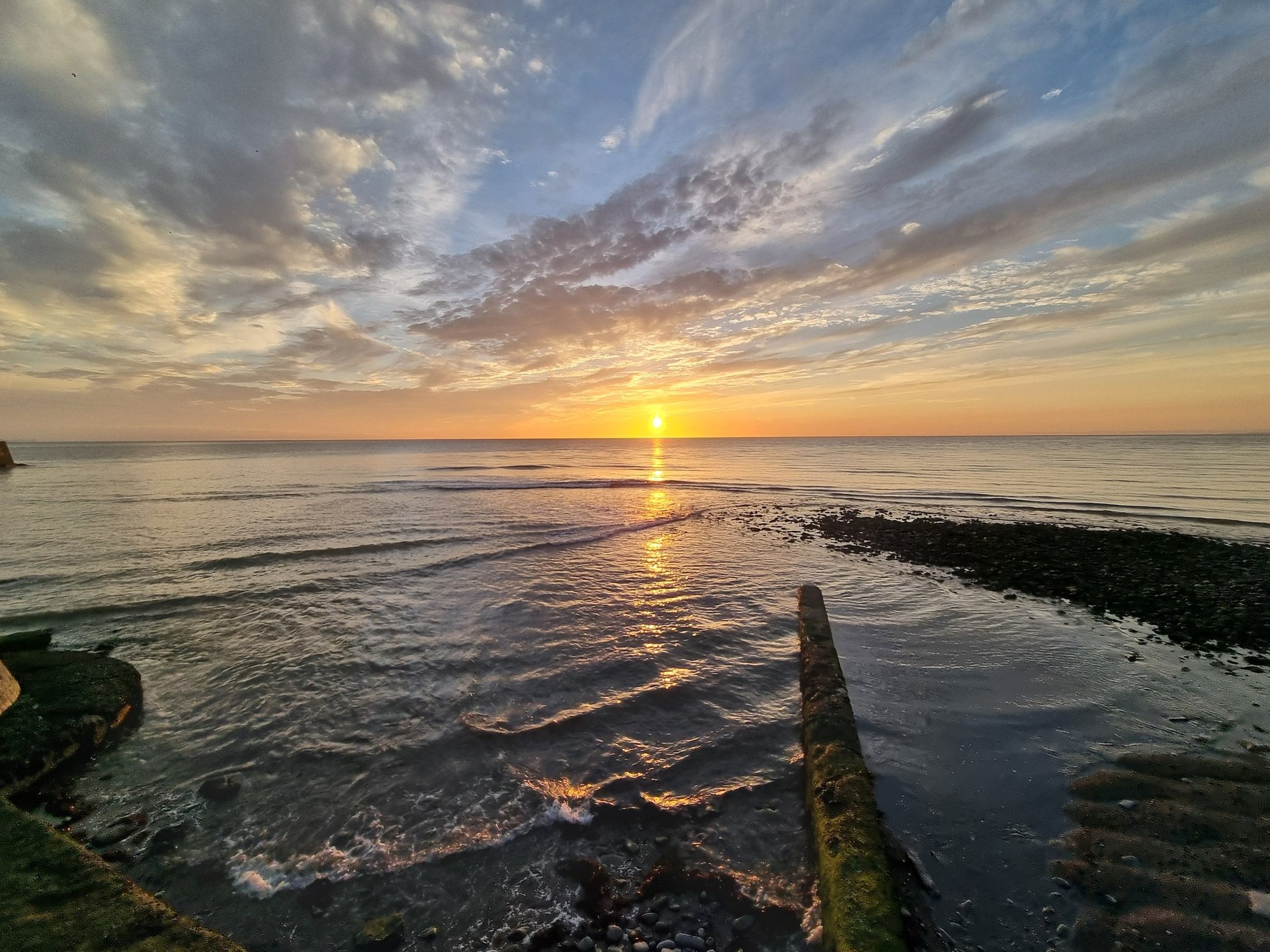 BLUE SKY CAFE
A specialist team building event for staff from the Blue SKy Cafe from Bangor
SPECIALIST EVENTS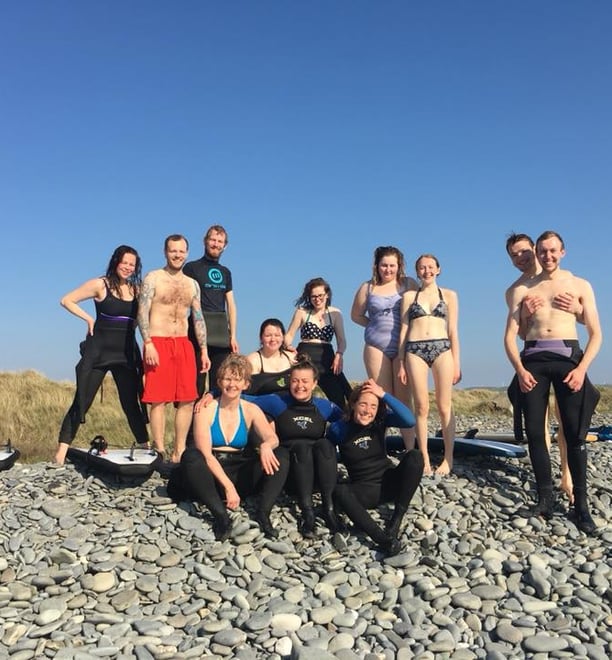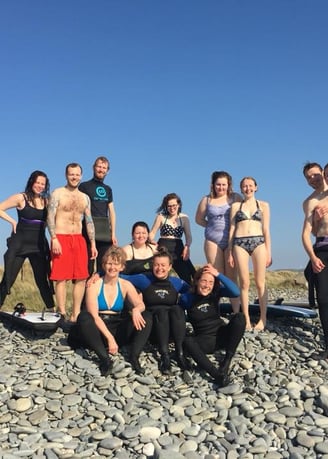 Every August Bank Holiday the mannagment of the Blue Sky Cafe in Bangor, take their staff away for a weekend of fun and team building.
Each year they chose a different area of Wales and different activities. This year they chose to visit our beautiful corner of the world and have a go at surfing over 2 days.
Glorious sunshine and clean small waves greeted them as the team had bespoke surf lessons at Ynyslas turn.
Although surfing is seen as an individual activity, the team building aspects of this activity are huge and can help to gel a group as they all slowly progress their skills.
The team had a fantastic time with AberAdventures and left feeling refreshed nad ready for a busy Autumn season.